3v3 Disney at ESPN Wide World of Sports Complex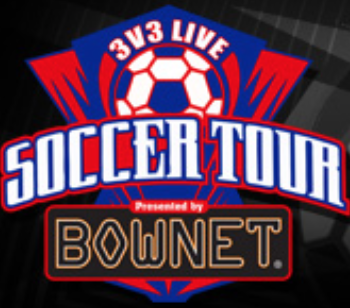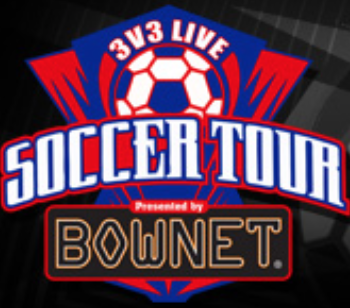 3v3 Disney at ESPN Wide World of Sports Complex
EVENT DATES: January 19-21, 2019
ESPN Wide World of Sports is excited to announce the 2018 Disney 3v3 Soccer Championships! This event is the ultimate culmination of 3v3 tournaments around the country where you'll be treated like a champion and can celebrate like one too!
Registration fee: $185/player
(Late fee $10 after December 1st)
Including:
Team Registration for Disney 3v3 Soccer Championships 2018

Coach's lodging fee (3 nights; Jan 18-21st)

Coach's transportation (car rental, insurance, gas, tolls)

Coach's meal for the three days event

Coach's compensation

Referee fee

Administration expenses (preparation of Rosters, Waivers, Registrations, Schedule)
Not included:
Players and parents lodging and meals
Disney Sports Waiver and permission form: Click here! (Please fill it out and email it to us before 10th of December!)
Team Waiver: Click here!
Rules: Click here!
Qualified teams
AC Miami 2012 Travel

AC Miami 2010 Travel Black

AC Miami 2010 Travel Orange

AC Miami 2009 Travel Black
Team participating in the Open Division:
AC Miami 2009 Travel Orange

AC Miami 2008 Travel Black

Miami 2008 Travel Orange
Hotels
Coaches booked Hotel Buena Vista Suites Address: 8203 World Center Dr, Orlando, FL, US, 32821
Check-In Date Friday, Jan 18, 2019; Check-Out Date Monday, Jan 21, 2019
All teams are required to stay in one of the official tournament hotels and must make their reservations through one of Disney's approved travel vendors until December 7th. Please note: Failure to make your reservations through a Disney approved travel vendor can result in the non-acceptance of your team for the designated tournament.
US Teams:
Anthony Travel is the official travel provider for the Disney 3v3 Soccer Championship – please contact Anthony Travel to book your team's hotel accommodations at or visiting https://res.anthonytravel.com/ATLASBA1/2019-disney-3v3-soccer-championship/hotel-bookings/Portal/HotelSearch